HSDD Information



Testimonials



Articles coming soon


HSDD - Resources


HSDD Studies
Hypoactive Sexual Desire Disorder - Current HSDD Studies.
It's estimated that 43% of women aged 19-59 suffer from some form of female sexual dysfunction. HSDD is the most popular of the recognized female sexual disorders, with millions of women worldwide suffering from decreased libido and sexual desire as a result of HSDD. With so many women being affected by HSDD, many companies are working towards producing drugs and other treatments to solve this affliction.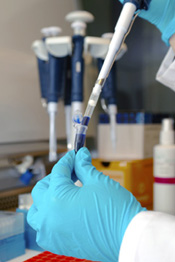 While the symptoms of HSDD are well known, the causes of HSDD are not yet completely understood or explained. In many cases, women may never know for sure what caused their HSDD, although they can still cure their HSDD and resume happy, active sex lives. HSDD affects women of all ages and race, and can last for a short period or a number of years.

Many organizations are currently working on HSDD studies to not only learn more about the causes of HSDD, but to find better treatments. Boston Clinical Trials is conducting a clinical study to determine the effectiveness and safety of an investigational medication for HSDD.

If you are a pre-menopausal woman (still experiencing regular menstrual cycle) with a decrease in your sexual desire, you are invited to see if you may qualify for this medical research study. For more information please call Boston Clinical Trials at (617) 202-6322.

Additionally, the Center for Urological Research in San Diego California is conducting trials for women with HSDD. This HSDD study is open to healthy pre-menopausal women over the age of 18. This is a phase 3, 24-week, randomized, double-blind, placebo controlled, safety and efficacy trial of flibanserin 50mg and 100mg each evening in pre-menopausal women with Hypoactive Sexual Desire Disorder (HSDD). You can contact them at (619) 460-0595 for more information.

Please note that these studies were ongoing at the time of writing this, but may close at any time. Check back to this site often as we will be continually updating our information to reflect any new HSDD studies or clinical trials as we become aware of them. Remember, recognition of HSDD as a disorder is relatively new, so research and study on Hypoactive Sexual Desire Disorder is still in very early stages.


HSDD studies and research - What does the future hold?
Knowing that close to half of all women suffer from a form of female sexual dysfunction, many pharmaceutical companies are working on treatments for HSDD. So far, no prescription drugs have met FDA approval for the treatment of HSDD, or low female sex drive. Some are in development, but will probably be years away from being approved for use by the public.

Worldwide, the only product which is available for treatment of female sexual dysfunctions, including HSDD, is the Intrinsa patch by Procter & Gamble, and Intrinsa is only available in Europe. Intrinsa works by releasing the male hormone testosterone through the skin into the bloodstream. Testosterone is naturally occurring in women, and is produced by the ovaries and the adrenal gland. However, levels of the hormone decline with age, sometimes dramatically so after menopause or after a hysterectomy.

Testosterone therapy is systemic and needs to be applied over a period of weeks or months to have a noticeable effect. P&G licensed the treatment to Watson Pharmaceuticals. The amount of testosterone in the patch, 300µg/24hrs, is significantly lower than in testosterone patches for men. The patch is virtually transparent and about the size of an egg and is worn just below the navel and changed twice weekly.

In P&G's studies over six months of surgically menopausal women, those who received a placebo said satisfying sexual activity increased by an average of 19%, vs. a 73% increase for Intrinsa patch users. In the placebo group, women had an average increase in satisfying sexual episodes of 0.5 per month, while those with patches had an average increase of 1.9 episodes per month.

The patch was granted a license from the European Medicines Agency in July 2006, and is available on Britain's National Health Service from March 2007. It will initially only be available on prescription for post-menopausal women with diagnosed sexual problems. However, in December 2004 the United States the 14-member FDA advisory committee, plus voting consultants, for Reproductive Health Drugs unanimously rejected Procter and Gamble's fast-track request for Intrinsa citing concerns about off-label use and long term safety.

At this time, the Intrinsa patch is only available in Europe. Intrinsa is not approved in the United States, and is unlikely to gain FDA approval any time soon. As the Intrinsa patch is a very new treatment for female sexual dysfunction, the long term effects of Intrinsa are unknown, and it's long term safety is still in question.


HSDD Treatments - There is help available now.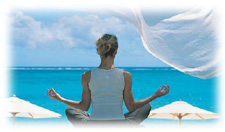 While the emergence of Intrinsa as a possible treatment to increase female sex drive is promising, it is currently only available in a few European countries - and effects of it's long term use are unknown. However, new treatments for low sex drive and HSDD are sure to emerge over the next few years, after additional study and testing.

The good news is that there currently are a handful of natural, doctor approved herbal HSDD treatments which have proven very effective in restoring libido and increasing female sex drive. These herbal supplements are effective in balancing body hormonal levels, yet are proven to be safe and without side effects. We encourage you to learn as much as you can about these herbal HSDD solutions, and start on the path to a rejuvenated sex life and happier relationship.



| | | |
| --- | --- | --- |
| < Provestra > | < Femestril > | < Vigorelle > |